Doctor Loy Does it Again!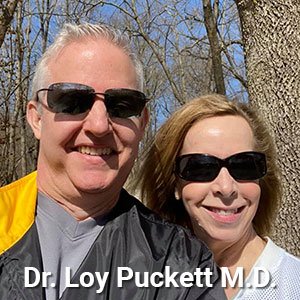 If you haven't had a chance to meet Doctor Loy Puckett, he's one of the nicest people in online marketing. But more importantly, he is a well-established medical doctor with 25+ years of experience in the field.
Doctor Loy, thankfully, is also a very enthusiastic entrepreneur.
He loves his profession but also loves to provide marketers like us with REAL informative medical information that we can use for content in our marketing efforts.
The good doctor has been creating some outstanding content over the past few months, and today I have the privilege of sharing his best yet.
This release is all about a topic that affects millions of people – Chronic Kidney Disease.
Doctor Loy has produced TEN new, fact-filled, experience-based articles and letting you have them all to use for your own marketing projects and websites for a truly ridiculously low price.
Premium Medical Content
Once you pick up that offer, you will be offered an OUTSTANDING set of 10 matching videos. These videos are extremely well done, and I will show you exactly what they look like (see demo site below).
I highly recommend you pick up these videos which are also priced EXTREMELY low.
It's absolutely astounding that you can get such quality content from a REAL professional in the field.
HUGE BONUS!
When you pick up the "front end" offer of 10 articles, I will GIVE you at no extra charge a COMPLETE website using this content.
Not only do you have a complete, ready-to-upload website (extremely easy to use with the clone file I give you), it already includes banner ads on each page that visitors can click on to check out a GREAT product to purchase. This is a ClickBank product that sells for $49.98 and you get 75% commission on each sale! All you have to do is add your ClickBank affiliate link to the banners (super easy).
Again, the complete website you see above is my special bonus to YOU when you purchase Doctor Loy's offer.
With Articles:
When you purchase the "front end" offer of 10 articles, you'll receive the full website above EXCEPT for the videos you see on each page.
With Articles AND Videos:
When you purchase the "upsell" of 10 professional videos, you'll get the same website that INCLUDES all 10 videos on the corresponding pages (as seen in the demo site).
.
.
Screenshot of bonus website:
.
.
.
Screenshot of one of the article pages in the bonus website:
.