Got Questions?
Domaining is a simple business, but there are many nuances, techniques, and strategies.
It seems that every "moving part" just opens up a series of new questions, often many levels deep.
I know how frustrating it can be to try to figure everything out yourself.
That's why I decided to offer my personal assistance at a price most anyone can afford.
I typically have to charge hundreds of dollars per hour for one-on-one personal coaching. But in a group situation, you can get ALL your questions answered by me personally for a tiny fraction of the cost.
That way, everyone in the group gets the benefit of the shared information and I don't have to repeat the same answers a hundred times individually.
At $197 per month, this would be a steal. Where else can you have direct access to a true expert in any profession, every day of the year, and get all the support you need for such a small amount?
But I realize many are just starting out and can't justify spending even that fair price. So I wanted to do something completely ridiculous, and give you full access to the group coaching for a mere $37 per month.
Just one direct piece of advice you get will be worth many times more than that tiny investment in your business.
But I'm not stopping there.
For an undetermined amount of time, I'm going to drop the price to just $17 per month. Please understand this may change at any moment. But if you get in at this price, it will never increase for you as long as you maintain your subscription.
.
.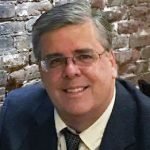 Gene Pimentel
Career Domainer since 2005